Client
Aquacoustics Inc. on behalf of the Alaska Department of Fish and Game
"The goal was to obtain fish length estimates from DIDSON data with a method that is faster and requires fewer user interactions than manual measurements but at the same time produces comparable estimates of Chinook salmon abundance in a mixture model."
Background
The team at Aquacoustics Inc. in Alaska have developed a semi-automated data-processing approach for DIDSON data using Echoview to count, size and track Chinook salmon in the Kenai River. This work was undertaken on behalf of the Alaska Department of Fish and Game Sport Fish Sonar Program.
Echoview is used in this approach to detect and track the DIDSON fish images and automatically estimate fish length.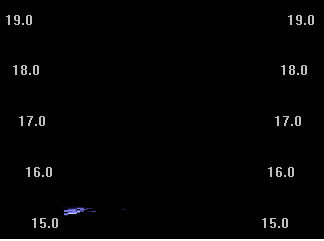 Many of the interactions with Echoview are automated via Scripting, which requires the Echoview Scripting module. Aquacoustics Inc. have designed a convenient control panel for this called the "Kenai EV Auto-Processor.exe".
For more information
To find out more about this project, please contact Aquacoustics Inc.
Echoview provides a wide range of tools for the visualization, processing and analysis of data from echosounders and sonars. To find out how you can use Echoview for your acoustic data, please contact the Echoview team.