8 March, 2023
Happy International Women's Day!
International Women's Day (IWD) is observed each year on March 8 to celebrate the economic, political, and social achievements of women, and once again Echoview Software is pleased to join in the global celebrations.
This year, the United Nations is focusing on the contributions of women and girls in advancing transformative technology and digital education. 'Cracking the Code: Innovation for a gender-equal future' is about championing the skills of women in all areas of innovation, but more specifically in the fields of science, technology, engineering, and mathematics (STEM).
Echoview Software is proud to have many women on staff that provide leadership and inspiration in these areas, and as part of these celebrations, we are pleased to highlight the talented women in our science team.
Meet Briony, Haley, Louise, and Chelsey. These amazing women are all recognized specialists in the field of hydroacoustics, collectively representing almost half a century of experience that directly benefits our customers research and projects. As renowned agents of change, they bring their talent and innovation to the global hydroacoustic community by supporting and collaborating with a range of customers including fishery managers, environmental assessors, commercial companies, and researchers. This work directly contributes to the understanding and sustainable use of aquatic resources: supporting hydroacoustic data analysis in our flagship product, Echoview®.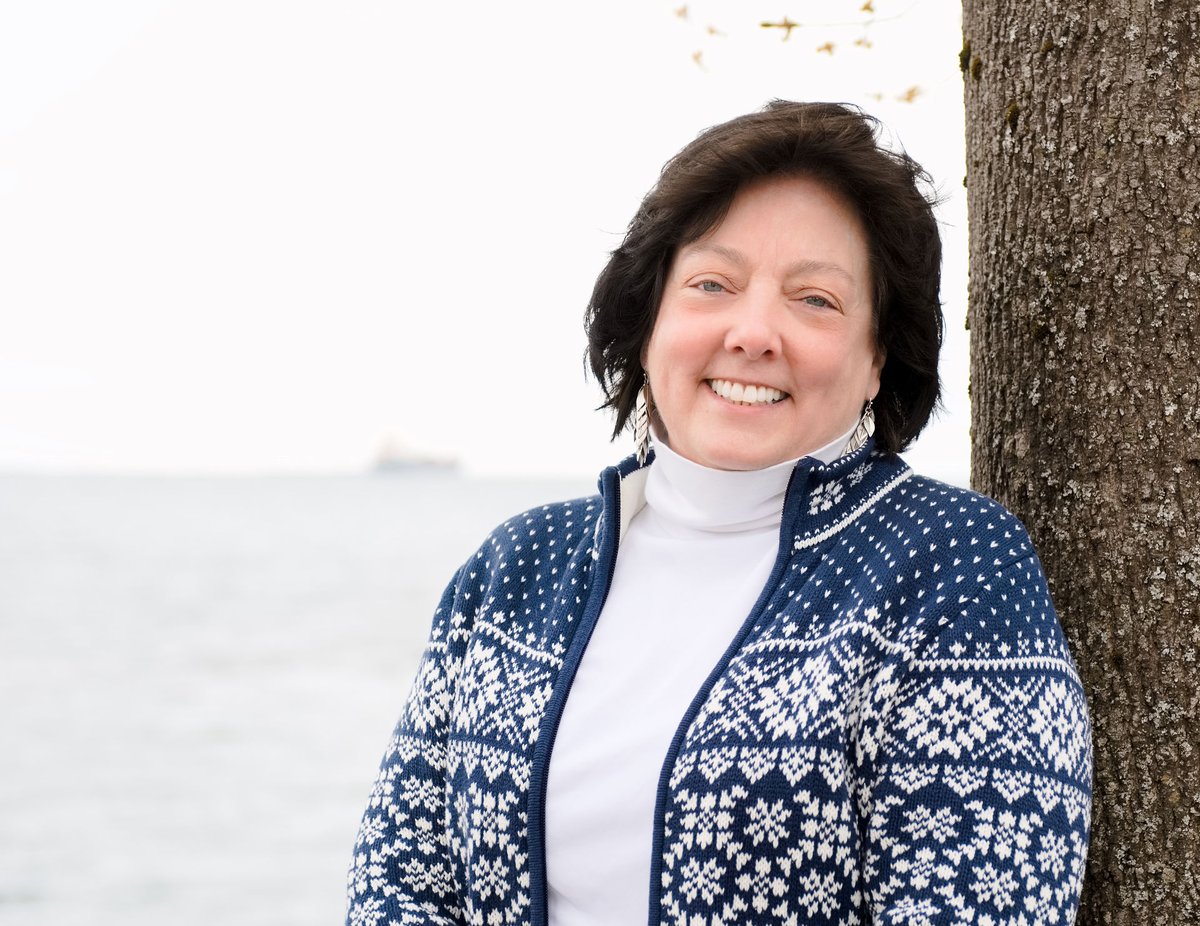 Our customer needs are varied, requiring knowledge and expertise from our team in a variety of areas, including biological mapping and ecology, fish stock assessment, habitat classification, research and management of marine resources, regulatory compliance, and more.
We were pleased to catch up with Product Manager, Briony Hutton, to find out more about the science team's work.
Q. What does the science team do?
Science! In many forms, from pure research where we don't know the outcomes, to the administrative details that need to be captured to make sure that everything is reproducible and operating smoothly. Our diverse backgrounds, skills and experience combine with constant learning and processing of new ideas, to contribute to the success of our very technical software products.
We're super customer focused too – we're constantly in communication with our users as well as others in the hydroacoustics industry, and our goal is to ensure that Echoview is doing as much as it possibly can to meet the needs of our customers, especially from that scientific perspective.
Q. Can you describe a day in the life of your team?
Our days are highly varied, which is one of the things that most, if not all, of the team loves about working for Echoview Software. There's always something new to see, do, or learn.
The first thing we'll always do is work through new emails in our personal and shared mailboxes. We'll answer those as quickly as possible, hopefully so that people in different time zones can get a response before their day on the other side of the world wraps up. This usually means answering questions that are directly relate to our software, but can also include broader discussions about hydroacoustic theory, surveying, how different types of echosounders and sonars can be used, and deep complicated physics questions.
Our day might also include an early morning online call to someone in the US, a late evening chat with someone in Europe, or a meeting down the road with a local researcher. This is a good time to highlight Chelsey, our most recent and first overseas addition to our science team! She's currently learning the ropes whilst visiting our headquarters in Hobart and will shortly head back to the UK, where she will be in a great position to work with folks in Europe.
We'll also be talking to our programmers and testers, trying out new features that are in development for the next release of Echoview to help confirm that the features do what users need them to do. We'll also help to track down example data and relevant scientific papers, and provide data processing workflows to support the validation of new features.
We might be running a training course, or attending a conference where we get the much-enjoyed chance to soak up the world of science for a few days.
We might be working on our own research projects, developing techniques to solve problems, or writing and reviewing educational materials such as Echoview tutorials. For example, Louise is currently "knee deep" reviewing two new tutorials that we'll be publishing soon – one on the Code operator, and another for wideband data processing.
We'll work with the sales team to advise which modules are likely to be required to meet a customer's research goals, and we'll provide technical input to help to show people who are either new to Echoview or new to hydroacoustic research in general, how they can process data in Echoview – starting from adding files and viewing echograms, all the way to extracting advanced analysis reports and automating their processing.
We also keep up to date with industry developments, new scientific publications, and the latest technologies to ensure a breadth of knowledge can be provided to our clients.

Q. Are team members assigned technical support requests by specific areas?
We definitely have our favorite topics to work on: scripting questions for Haley, wideband for Chelsey, and hardware/file formats for myself. But we'll share areas and brainstorm ideas together. We have a lovely big whiteboard in our office for just this purpose – this is how it looks today…
Thank you Briony and team.
Echoview Software hopes to raise awareness of the vital role that women are playing in STEM areas, and to inspire more women to pursue careers in science and technology.
IWD has occurred for over a century, with the first gathering in 1911 supported by over a million people.